Affordable, manageable and sturdy.
Shipping container houses are breaking ground in Citrus County, and their builders want to know how much interest prospective homeowners have in the vogue housing concept.
"We have the resources to make somebody's dream of a container house hopefully come true," Darren Nichter, cofounder of Citrus Container Park LLC, said. "Have an open mind; we want their honest feedback."
Citrus Container Park, out of Lecanto, built a model container home on the future site of its Citrus Container Village development at 2714 E. Dawson Drive, west of Inverness and behind the Lowe's and Walmart shopping plazas along State Road 44.
A dozen, same-sized lots will make up the container community at buildout, permitted as single-family homes.
"We plan on building 12 more so we hope this one's at least popular," Citrus Container Park cofounder Rodney Worthington said, referring to the model home. "We have three more lots cleared right now."
For more information about Citrus Container Park and its container homes, call 352-302-6116 or visit facebook.com/citruscontainerpark.
According to Citrus County, Crystal River and Inverness, no other permitted container homes exist but there is interest to build them.
Crystal River city staff has been meeting with a developer applying to build one off of Northeast Eighth Avenue.
"We conveyed our standards," the city's planning and development director Brian Herrmann said, "and I believe that they will be proceeding."
Nichter and Worthington said they and their other business partner, Dr. Paresh Desai, pursued their container home project to help give homebuyers an inexpensive yet aesthetic and efficient option to choose from.
"Look at the housing marking; nobody can afford to buy a house anymore," Worthington said. "We're hoping to get the people who are making $14 an hour; they're getting left behind in every city."
"We're starting to see a trend where people don't really need a 3,500-square-foot house with three bathrooms," Nichter added.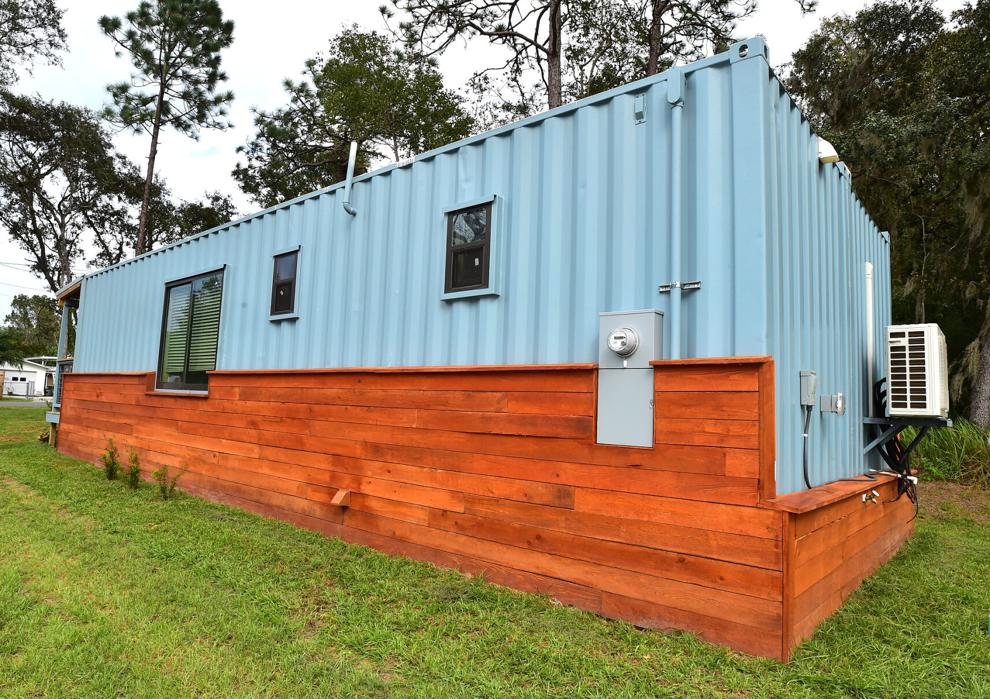 Made from two shipping containers, the Container Park's 720-square-foot model house accommodates a porch, two bedrooms, one and a half bathrooms, a living room, dining area, kitchen with full-size appliances and space for a stackable washer and dryer.
Not much of the siding was cut out, except a handful of window frames and ports for utilities, like air-conditioning. 
"We didn't want to take a whole ton of the panels out — the metal sides," Nichter said, "because the more you take out, the more steel you got to put in again to strengthen it back up again because that is the strength of the container is the siding of it."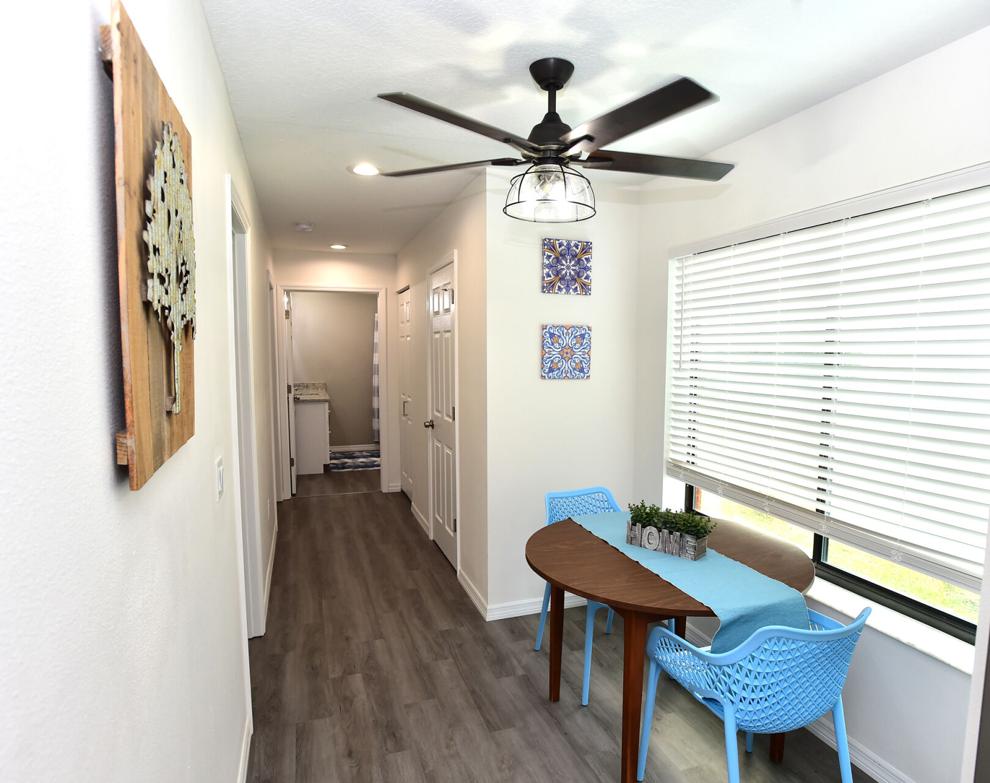 Container home architects have gone wild with their blueprints.
"You can get as creative as your engineer and metal worker can do it," Nichter said. "You can get really imaginative."
While a container home is smaller and almost prefabricated, building one can still fall subject to the readiness of the construction industry and availability of licensed subcontractors.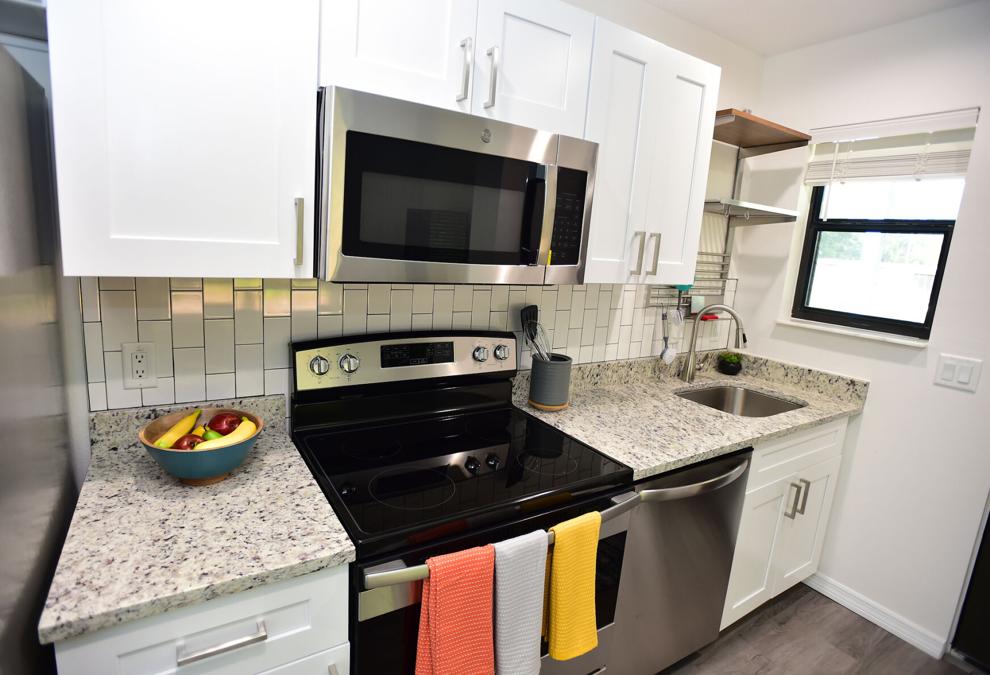 If everything's contracted out, it could take roughly six months to construct a container home similar in size to Citrus Container Park's model home, Nichter and Worthington said.
Citrus Container Park builds with watertight shipping containers, which have been deemed too out-of-shape for precise stacking aboard a commercial vessel.
"They've just made too many trips," Worthington said.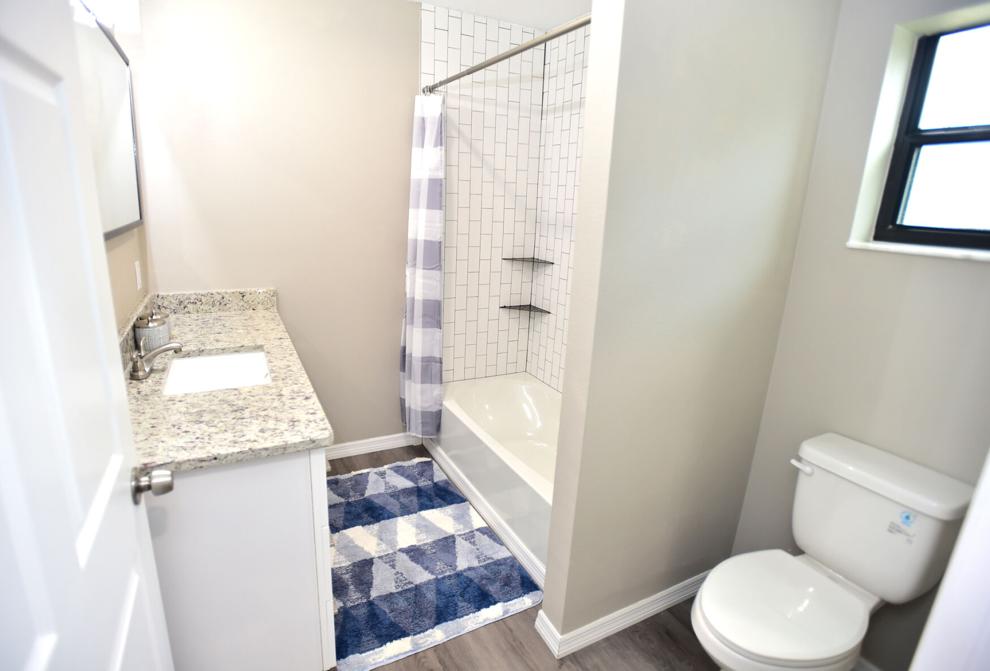 Worried about a container home and its steel frame being at the mercy of outside temperatures? Its walls are fully insulated with spray foam, which also acts as a vapor barrier.
Just on the ground, without being being bolted and welded down to a concrete foundation to be a house, a shipping container can also withstand strong, hurricane-force winds.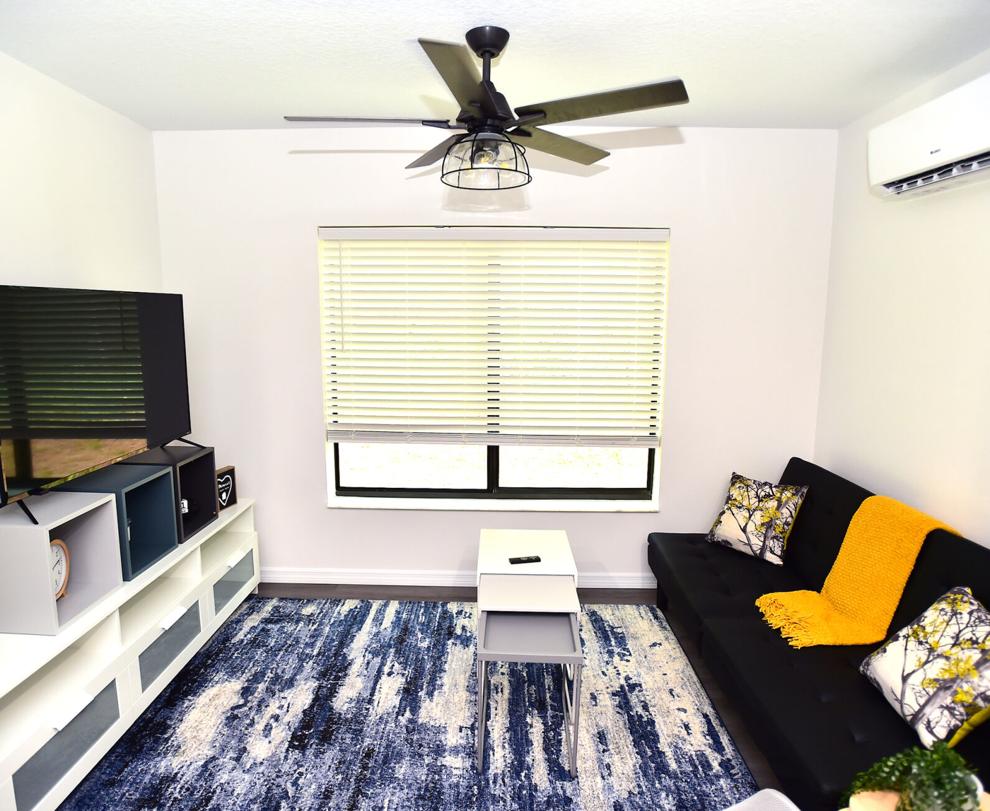 "It's almost comparable to single-wide," Worthington said, "… but a single-wide blows right over."
Nichter and Worthington said it's tough to know a container home's market value when there isn't a similar residence type elsewhere in the county to compare to.
"Every Realtor we've talked to said, 'you can't compare it against a house but it's also not a mobile; you can't pick it up and move it,'" Nichter said.
As a starting point, Citrus Container Park will list its model home — furnished with granite countertops, wood cabinets and waterproof vinyl — for $139,900 and see how offers come in.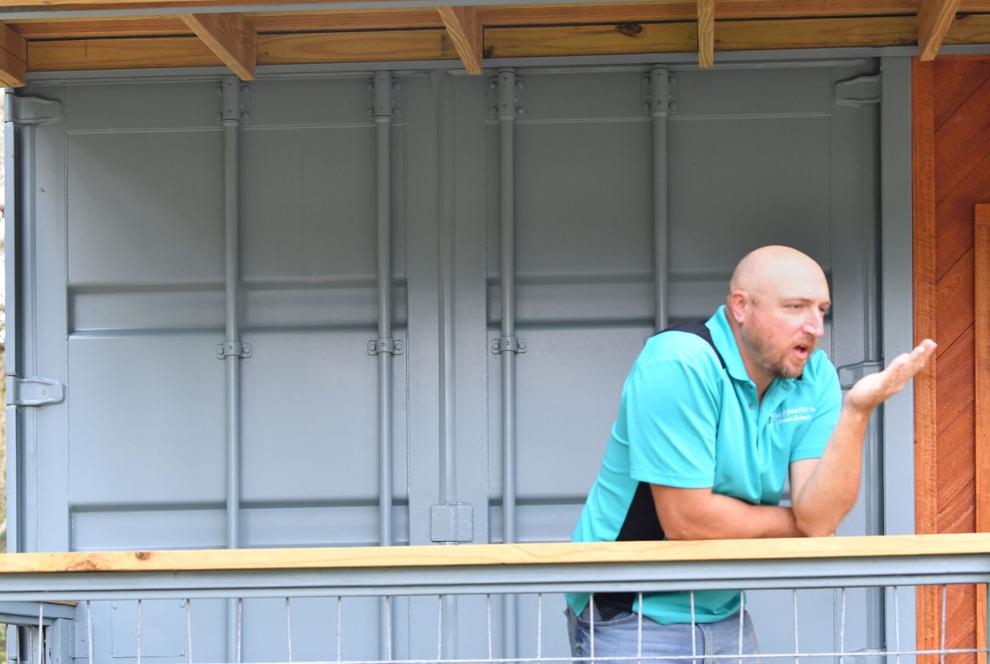 "We went higher-end on a lot of it," Nichter said. "We think it finished out nicely, and we'll just see what people's opinions are by their offers and what they think of it; we'll get a lot of feedback."
For Citrus Container Park, it's about creating an opportunity for potential homeowners who are priced out of a normal-size home but don't want to live in a trailer.
"People just think they should buy the normal, 3/2 house," Worthington said. "You're at $250,000."
"It gives them an ability to own a home they can call theirs without having it get blown away in the storm," Nichter added. "It opens up the door for affordability; if the housing market keeps up, they're not going to be able to afford a house for who knows when."